Free high-speed Wi-Fi coming soon to Delhi Metro
Jo"Techno Sat Comm will be offering high-speed broadband with max speeds of up to 1.6gbps to the passengers of Delhi Metro later this year"
Passengers of Delhi Metro will soon be able to enjoy free high-speed Wi-Fi services. Techno Sat Comm has announced that Delhi Metro Rail Corporation (DMRC) has awarded it a 10 year contract to offer Wi-Fi services to metro commuters in NCR region. The company will be launching its high-speed free internet services in the second half of this year.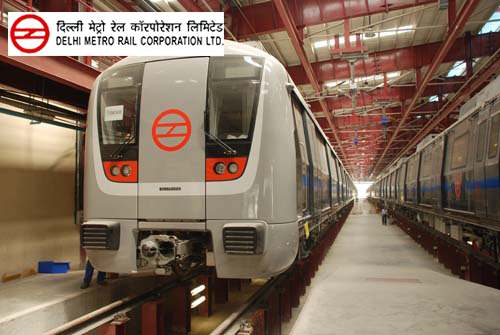 Techno Sat Comm has partnered with Ping Network to offer content to passengers. The former will invest Rs 250 crore to set up the infrastructure to offer free Wi-Fi in the metros in Delhi. Commuters will be able to experience high-speed internet via a dedicated app on their smart devices. The app will also display the location, and destination stations on real-time basis to help navigate between different lines.
As per the company, the free Wi-Fi service will offer a 50mbps of minimum speed to users' devices with the maximum speed of up to 1.6gbps. "We have adapted the technology to India keeping in mind adverse weather conditions including heat, dust, heavy rains, vibration of trains and large passenger loads,"  said Techno Sat Comm in a release. Techno Sat Comm already runs Wi-Fi services on Delhi-Howrah Rajdhani Express.
Pink Networks will offer high quality HD videos, information and local news, which is relevant to Delhi Metro's commuters. The company will be building the front-end consumer interface, apart from offering content services.